ABV Engineering Pte Ltd
ABV, known as Armerad Betong Vagforbattringar, began 30 years ago as a Swedish based organization with partial local ownership. It's mainstay was in piling and foundation work with a heavy input of Swedish construction technology. It had the distinction of being one of the first companies in Singapore to use indoor piling machines that were set to revolutionize piling foundation techniques in the construction industry.
Since then, the company has undergone a change in ownership and has diversified its activities. In 1993, its local partners bought over the company and retained the name to preserve its goodwill and reputation for excellence.
In an effort to better meet the growing needs of its clients, ABV has ventured into further specializations. It has done this by setting up two sister organizations, ABV Systems Pte Ltd and ABV Technology Pte Ltd.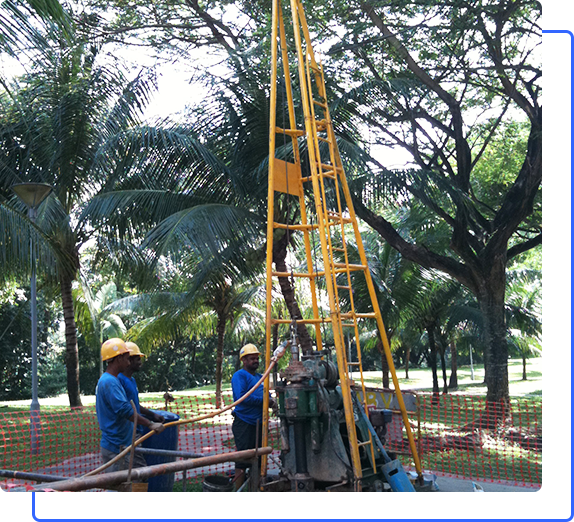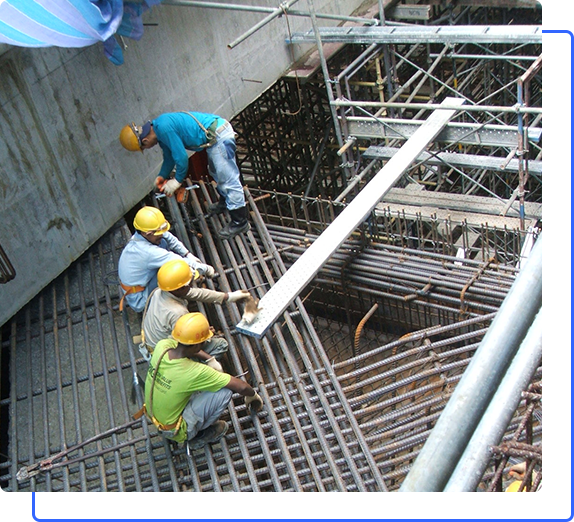 ABV Systems Pte Ltd specializes in Structural Foundation Piling, Underpinning Works & Repairs and Structural Strengthening utilizing the latest innovations and technologies to provide customized services for our clients. Since our inception, we have conducted over a thousand projects using the patented Driven Micropile system for shophouses, conservation projects and various other types of structures nationwide.
We then expanded and began to carry out Bored Micropiling works in the 1990s. Continuing our tradition of providing innovative techniques, the Jack-In-Piling System was introduced in the 2000s to further enhance ABV's prowess as a premier construction company in foundation piling projects.
ABV Technology Pte Ltd specializes in Foundation Testing, and began with PDA (Pile Dynamic Analyzer) testing. It has since incorporated Geotechnical Instrumentation and Soil Investigation services for its various clients.
These specializations have enabled ABV to focus on improving organizational development as well as embark on various research and development ventures to continue creating new and innovative products and services.